June is often a very busy month in the life of a University and here at Wolverhampton we have had plenty to celebrate.
We officially signed a £320k research agreement with local company, Mercia Group, to explore innovative technology that could help mitigate emissions from diesel generators in the future. Mercia Group, based in Willenhall, West Midlands, specialises in a range of services including Cranes and lifting equipment, industrial doors, the supply of solar panels, battery storage and electrical wholesale and inspections and has just launched a range of consumable products.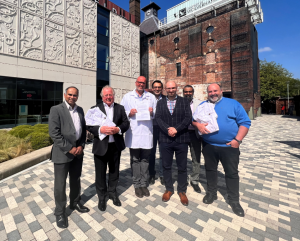 Founded in 1982, the family run business is committed to the shared vision of sustainable development in its broad terms including environmentally friendly products, brownfield reclamation and developing innovative environmental technologies – it's a perfect partnership for the School of Architecture and Built Environment (SoABE) and National Brownfield Institute (NBI) based at the University's £120M Springfield Construction Super Campus.
To lead our research work we are delighted to have appointed Professor Prashant Pillai, MBE, as our new Pro Vice-Chancellor for Research and Knowledge Exchange.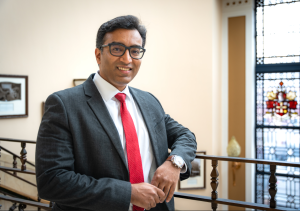 Prashant has over 20 years' award-winning success behind him, recognised for his progressive vision and academic leadership. Currently Associate Dean for Research and Knowledge Exchange and Centre Director for the Midlands Centre for Cyber Security based in Herefordshire, he recently received the Member of the Most Excellent Order of the British Empire (MBE) – deserved recognition of his many achievements since he came to the UK in 2002. He was also awarded the 2023 India UK Achievers Honours Award in the category "Education, Science and Innovation".
This key position forms part of the University's newly structured Offices of the Vice-Chancellor and will lead efforts to continue to grow and improve the institute's world-class research.
Elsewhere in research our Centre for Sikh and Panjabi Studies scooped another award when it was announced as winner of the 'Community Initiative of the Year' category at the British Sikh Awards in Birmingham, while our School of Architecture and Built Environment claimed a hattrick of awards at this year's West Midlands Regional Royal Institute of British Architects (RIBA) Awards. Partners involved in the project were recognised with the presentation of three awards including Project Architect of the Year, Client of the Year and a Regional RIBA Award.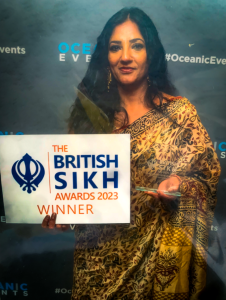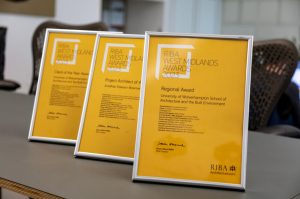 Turning to University events, we welcomed record numbers of prospective students to 'our house' to give them a chance to look around our three campuses and meet some of our brilliant staff and students at our June Open Day.
As we move towards the end of the month, we will be recognising the achievements, careers and impact of our University's alumni and dedicated volunteers at our 2nd annual Alumni Awards ceremony.