Members of the Midlands Enterprise Universities have received four nominations in this year's Times Higher Education Awards – known as the 'Oscars' of higher education.
Coventry, Staffordshire and De Montfort universities were shortlisted for their work in enterprise, student experience and research.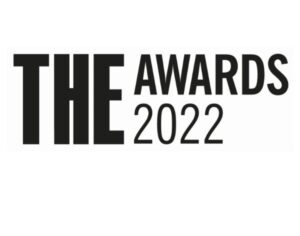 Coventry is a finalist in the categories Technological or Digital Innovation of the Year for its Virtual World Tour programme. More than 1,000 students joined an immersive virtual your with live sessions and workshops, language and culture sessions, leadership seminars and workshops.
It was also shortlisted for Research Project of the Year (STEM) for Plant Alert, a citizen science programme that aims to prevent future invasions of ornamental non-native plants. Delivered in collaboration with the Botanical Society of Britain and Ireland, the project aims to identify problematic plants early on in a possible invasion process, and raise awareness of the wider issue of ornamental plant invasions through extensive public engagement.
Staffordshire University was shortlisted for Library Team of the Year for transforming its approach from traditional customer service in situ to online, with a digital assistant app called Beacon which helped answer student questions and self-serve access to services.
De Montfort University is a finalist in the Outstanding Entrepreneurial University of the Year category. Its Empowering University strategy helps develop an entrepreneurial mindset in students and staff, from supporting student start-ups to developing collaborations with businesses.
John Gill, THE's editor, said the awards will "reflect universities doing extraordinary things in extraordinary times, when the pandemic continued to force higher education and all who work in it to respond to an unprecedented challenge.
"That universities did so with alacrity and creativity is clear from the truly exceptional stories told in the awards submissions," Mr Gill added.
This year's awards will again be presented at the Hilton London Metropole on the evening of 17 November. The ceremony will follow the two-day THE Campus Live UK & IE event, held at the same venue.