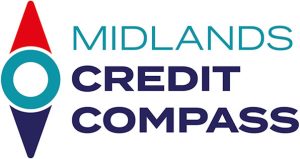 The Midlands Enterprise Universities (MEU) is pleased to announce the relaunch of its Midlands Credit Compass, a ground breaking initiative aimed at supporting students who wish to switch universities, take a break from their studies or move away from their current place of study.
First launched in 2019, the Midlands Credit Compass gives students across the region the opportunity to transparently transfer their academic credits and move universities across the Midlands. The initiative was developed to fulfil the MEU's commitment to facilitating easier credit transfers between its 8 partner universities (Birmingham City, Coventry, De Montfort, Derby, the University of Lincoln, Nottingham Trent, Staffordshire and University of Wolverhampton) while maintaining a verified record of students' achievements.
Following the recovery from the Covid pandemic, the MEU has re-established the Midlands Credit Compass with a dedicated team of board members who will oversee its activities and processes. Aligned with the MEU's mission to foster a supportive environment that promotes student success and overall well-being, the initiative will now be managed by the admissions teams of each university.
The Midlands Credit Compass offers valuable support to students facing circumstances that require them to interrupt their studies. Whether students wish to transfer credits to a similar course or explore a new academic path, the initiative provides a comprehensive support system to facilitate the transition process. By simplifying credit transfers and providing ongoing guidance, Midlands Enterprise Universities aims to ensure that students have access to a wide range of educational opportunities within the region.
Professor Edward Peck, Vice Chancellor of Nottingham Trent University (NTU) and chair of the Midlands Enterprise Universities, said the Credit Compass would help students move between universities seamlessly, supporting them to remain in higher education.
He said: "We understand the significance of providing students with a seamless credit transfer experience, and our goal is to streamline the application process and support student's educational pathway.
"The MEU believes that students should be able to pursue their academic goals while also exploring fresh possibilities. The Credit Compass initiative strives to provide them with additional opportunities for advancement in the future."
The Midlands Credit Compass is currently available to all home undergraduate students affiliated with Midlands Enterprise Universities, offering them mobility, progression and lifelong learning but highlights the potential development of a separate project for international students.
It is important to note that credit transfer to another course provider is subject to the policies and regulations of each individual university. While Midlands Enterprise Universities endeavours to facilitate a smooth credit transfer process, acceptance is not guaranteed, as each university retains the right to make decisions based on its own regulations and admissions procedures.
For more information about the Midlands Credit Compass, please visit the official website at https://midlandsenterpriseuniversities.co.uk/midlands-credit-compass/ or contact your personal tutor and admission department at the institutions.
Signed,