Despite it being the end of the academic year, for some students here at NTU it has been the time for a very new start for them – and us.
Together with the University of Nottingham, we run a programme called Co(l)laboratory. This is an eight-year project which aims to bring together academics and communities to support development, broaden prospects, drive change and improve wellbeing.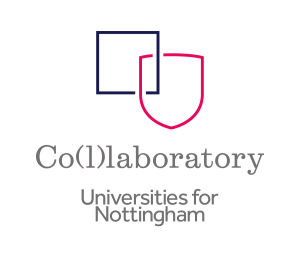 Following a collaborative development process between academic researchers and partners across local, community-focused organisations, several PhD projects were agreed based on the needs and priorities of Nottingham and Nottinghamshire citizens.
The first cohort of PhD students has just started its three-year period of research. These students have been recruited for their experience and passion for creating positive change rather academic credentials. They will be studying topics such as boxing in the community and modern slavery.
We have been promoting the value and contribution our international students make, in support of UUKi's #weareinternational campaign. In this regard, Nottingham is a success story. Every constituency in Nottingham and Nottinghamshire benefits from international students, and overall, international students across our two universities boost the local economy by £788m.
We have some truly inspiring stories from these international students. One has designed and delivered projects within Nottingham and Nottinghamshire which have helped to teach at-risk youth first aid and improve social mobility by providing opportunities for young children in areas with high deprivation.
We should be proud that our higher education institutions continue to attract students from all over the world. It is vital that the UK remains an open and welcoming destination for international students and that their contributions are recognised and valued.
NTU has played a major part in building Nottingham's reputation as one of the UK's most innovative cities at the forefront of the digital and creative industries. Our next step is the £44 million Art & Design building under construction on our City campus. This will bring new technologies for film, animation, UX design, gaming and graphic design and illustration together with traditional design practice.
Our Confetti campus in the Creative Quarter is host to Confetti X, a 100-seater multi-event esports complex. We were delighted to host the final of the largest esports tournament in the country: The British Esports Student Championship.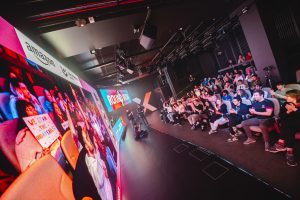 Not content with just the UK, Confetti X also hosted the largest competitive gaming (esports) tournament for university students across 21 countries in Europe, the Middle East, and Africa in July. Two more opportunities to put Nottingham on the digital and creative map.