The past four weeks has been a time of real celebration for us all at DMU. I was delighted to be able to share the news that DMU had become the first university to achieve a Silver Award in the Race Equality Charter, demonstrating our commitment to creating a diverse and inclusive community.
This achievement recognises DMU's commitment in tackling inequality in higher education and improving representation, progression and the success of Black, Asian and ethnically minoritized students, academics, and professional staff in UK's universities. The charter is run by Advance HE and was started in 2015 to support institutions to identify and self-reflect on institutional and cultural barriers standing in the way of minority ethnic staff and students by implementing effecting solutions and practices to help address these barriers.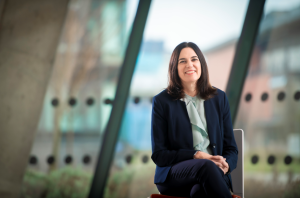 DMU's silver award is a real and substantial achievement, one in which the institution takes pride in. Equality, diversity and inclusion are a central part of DMU's Empowering University strategy which expresses that it is the job of universities to innovate and lead real social change, starting first on DMU's campus. The award is testament to the hard work of the many staff and students across the university who have worked with the Decolonising DMU and EDI teams to identify, understand and tackle racial inequity and support the development of structures, processes and behaviours. This award is just part of the journey needed to ensure we are truly a university which demonstrates equity.
We also hosted a visit from the United Nations, who had come to meet our students and staff and see the university's work towards the UN Sustainable Development Goals. DMU is the only UK university to be an SDG hub and the team was able to see how student projects, sustainability campaigns and research fed into that agenda. I also led a public debate on the UN goals at DMU and was pleased to see not only so many attendees but in the thoughtful questions from our students.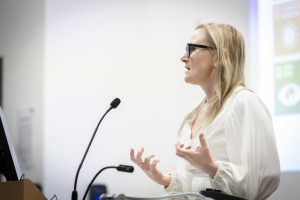 Speaking of SDGs, DMU was placed third out of all UK universities in this year's SDG teach-in. In total 78 learning sessions were delivered by 45 DMU staff, demonstrating the extent to which sustainability and the SDGs are included within teaching and learning at DMU.
This month marked 30 years since the racist murder of Stephen Lawrence, who was killed on April 22, 1993. DMU is home to the Stephen Lawrence Research Centre, created in his memory and backed by his mother Baroness Doreen Lawrence, our former Chancellor. We welcomed more than 100 children onto campus to showcase art they had created which was inspired by Stephen's legacy. The exhibition, aptly titled Hopeful Futures, has been incredibly moving.
Finally, this weekend has seen DMU take part in the Coronation celebrations. The ceremony was televised live on the giant screen on campus to a crowd of over 100 attendees. It was so nice to see families coming onto campus to watch the event as well as students from our large international community. It was an historic moment and we were pleased to be able to support the community through offering a public viewing.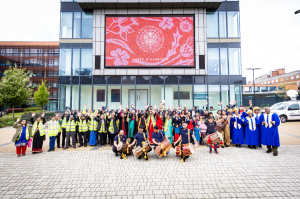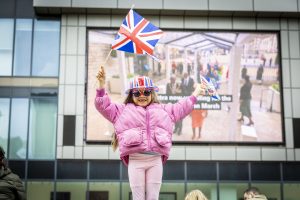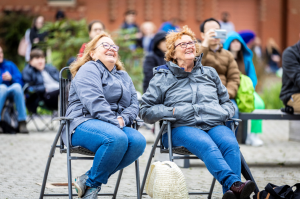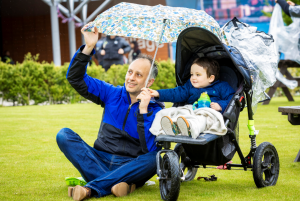 Signed,
Professor Katie Normington
Vice-Chancellor, De Montfort University