As much as people may think otherwise, the summer months are a busy period for any university and it's fair to say that a lot has happened at Coventry University Group since we last shared an update.
One of the key themes in our 2030 Group Strategy is that of a 'Global University,' the idea of growing our global profile and reputation while delivering education, research, enterprise and innovation alongside our partners overseas. Since the end of June, we've achieved a great deal, beginning with securing a World Top 30 ranking for international students. Student experience is at the heart of everything we do, and we're committed to widening access to quality education. To be recognised for our international outlook, and rank in the top 30 out of 1,500 universities across the world, is something of which we're incredibly proud.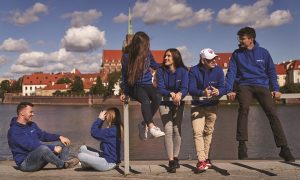 Our ability to seek out and develop collaborative relationships was on full display at the beginning of July as we joined forces with the National University of Sciences and Technology (NUST) to launch the Internet of Things (IoT) and Human-Robot Interaction (HRI) laboratories in Pakistan. NUST is a multi-disciplinary, entrepreneurial university whose founding principles are centred on research and innovation. This new venture will provide students and faculty at both institutions with an opportunity to access new research avenues and will help improve knowledge transfer between our two groups.
Relationships, such as the one with NUST, are significant milestones in our ambitious growth venture, as we not only continue to enhance our international reputation but strive to create better futures on a global scale through education.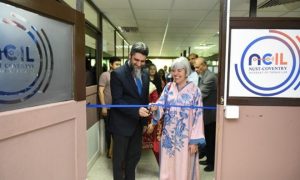 When we're able to combine the power of education, research and enterprise & innovation activity we can act as an economic development partner for countries and regions across the world. Last month, I was fortunate enough to meet with the President of The Gambia, His Excellency Adama Barrow, to discuss economic development opportunities. The visit provided the ideal opportunity to open dialogue on how Coventry University could support Higher Education providers in the region, and it was a pleasure to be shown around their Faraba Banta Campus to learn more about the steps already being taken by the Gambian government to upskill the local population. Our global collaborations are enabled by our network of Global Hubs, employing local people who can build genuine relationships with key stakeholders and tailor our offer to the needs of each region and country.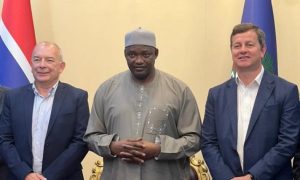 Finally, having recently shared the news of our partnership with The British Schools Educational Services Prives (BSESP) to open the International Institutes of Engineering and Management in Morocco, we published a thought piece by Pro-Vice-Chancellor (International) Richard Wells who reflected on the huge milestone in the context of transnational education (TNE). Collaboration with international partners like BSESP opens the door to closer working relationships within regional markets and ensures we're able to deliver quality education to develop local talent and create better futures in those communities. You can read the full piece here.
We're incredibly proud of our international presence, with Global Hubs in Rwanda, Dubai, Singapore, China and Brussels, and another soon to open in India, as well as a campus in Wroclaw, Poland, a joint institution in China, and allied campuses in Morocco and Egypt. With our growing global influence, Coventry University Group is well equipped to continue providing quality transnational education, developing new and exciting relationships with international stakeholders and raising the profile of the Midlands and the UK around the world.
Signed
Professor John Latham CBE
Vice-Chancellor, Coventry University